We cover : Milton Keynes, Buckinghamshire, Brackley, Buckingham, Cambridge, Wellingborough, Aylesbury, Oxford, London, Luto, Dunstable, Bicester, Woburn Sands, Ridgmont, Bedford, Newport Pagnell, Coventry, Northampton, Banbury, Leighton Buzzard, Winslow, Toddington, Cranfield, Daventry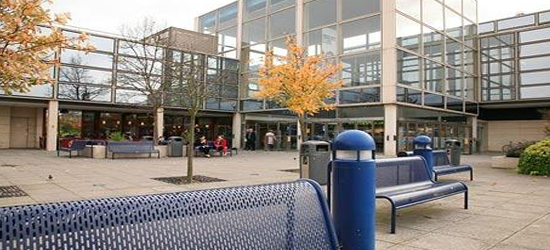 Milton Keynes is a very modern development located at the heart of Buckinghamshire. The town itself did not begin its modern construction until the late 1960s and early 1970s, when it was decided that the expansion of nearby towns and villages should merge into a single large town; the modern day town centre took its name from the village of Milton Keynes, which was part of the proposed development area. So now, instead of being a spread out area consisting of small towns and tiny villages, Milton Keynes is a bustling large town centre with a huge variety of things on offer for visitors and residents alike; everything from shopping, churches for weddings, multiplex cinemas, museums, strong employment opportunities! Milton Keynes is the epitome of the expansion and boom that occured during the 1960s and 1970s, and has a lot to offer you - much like our Milton Keynes limousine hire services have so much to offer you! We have been serving the town of Mitlon Keynes with our excellent range of luxury limos and limo hire packages for many years, and have a long history of incredibly happy customers - there's a reason why we are the number one luxury limousine hire company in Milton Keynes!
One of the most iconic venues and attractions in Milton Keynes is the National Bowl, Watling Street (V4), The National Bowl, Milton Keynes, MK5 8AA - an absolutely massive 65,000 person capacity gig venue that has played host to the world's biggest and most famous acts over the years. Queen, Michael Jackson, Metallica, Take That, The Prodigy, Bon Jovi and the Foo Fighters have all performed here to sold-out crowds; most recently, there will be a world-first gargantuan 9-hour Swedish House Mafia gig for fans of the likes of Calvin Harris, Pete Tong and Madeon. Whatever your musical tastes, there is always something on at the Milton Keynes National Bowl to suit - and with such a massive venue, you'll have an unforgettably unique experience while you're there! So why not get the celebrity music star treatment in Milton Keynes with our limousine hire services? When you're famous, you always travel in nothing but the best, but with Limo Hire we offer you some amazing cheap limo hire in Milton Keynes services that mean you don't have to be a millionaire to afford to travel in the ultimate luxury and style! Our eight-seater Lincoln Limousines are incredibly popular for music events such as this, and are the perfect size for groups of friends to travel to the National Bowl in the height of luxury and style. You might even find other gig-goers mistaking you for true celebrities as you roll up in this iconic stretched limousine; the luxury limo of choice for many famous music stars! Call us now on 0800 002 9475 for your free luxury limousine hire quote in Milton Keynes. Our prices are so competitive that even if you find a better price from a rival company, we will do our best to not only match the price, but offer you the finest and best service in the industry as well!
If you're looking for a bustling town centre, then Milton Keynes is definitely the place to be - it offers so much in such a big setting, that it's almost like a city in its own right! Milton Keynes Central is the main town centre for Milton Keynes, offering virtually everything you could ever want for town centre etnertainment. The centre of Milton Keynes boasts a purpose built 'covered high street' which includes a shopping centre, art gallery, two multiplex cinemas, hotels; even an ecumenical church. So if it is a day of shopping and entertainment you're after, then the Central Milton Keynes Shopping Centre is definitely the one and only place to visit while you're in Milton Keynes. What's more, our fantastic Milton Keynes limousine hire service is the one and only limo hire company in the Milton Keynes area to provide you with the most luxurious stretched limo travel to this town centre! The Central Milton Keynes Shopping Centre features over 300 different stores and outlets, including all the big technology names such as Apple, GAME, Phones4U and CEX; fashion outlets like La Senza, H&M, New Look and Next, and so much more! You could easily spend an entire day just in this one massive, 1.7 million square foot shopping centre. Why don't you and your friends all treat yourselves to a great day out shopping in Milton Keynes? There's so many shops that there's always going to be something for everyone, and you can well and truly shop until you drop! And when you've dropped, you're going to want comfort and luxury, and we here at Limo Hire can provide it with our Milton Keynes limousine hire services. Why not hire a black hummer limo for your shopping trip into Milton Keynes? Its massive size offer luxury leather seating for up to 16 people, as well as free champagne in our custom built chapagne bar, and a top-of-the-range entertainment system include a powerful sound system and disco laser light setup. Thanks to our varied limousine hire services, we can even custom build you a limo hire Milton Keynes package that includes transport both to and from the Central Milton Keynes Shopping Centre so that you're whole day is rounded off perfectly by experiencing one of our absolutely amazing luxury stretched limousines!