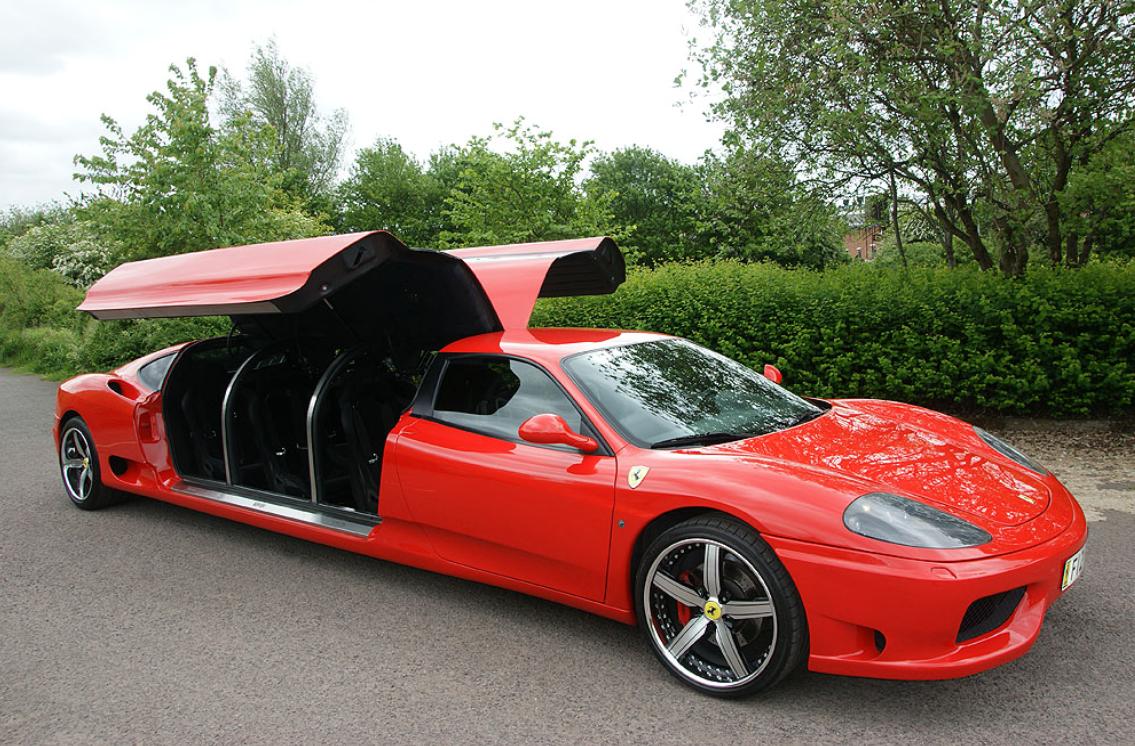 The Ferrari limousine is a totally unique car in our prestige limo hire fleet here at Limo Hire. Taking the infamous power, speed and sleek style of a Ferrari sports car, our Ferrari limo hire car maintains all of these iconic Ferrari features while stretching out the Ferrari limousine to seat a whopping ten people inside, in classic Ferrari 'bucket seats'. The best part about the Ferrari limo hire car here at Limo Hire is that the Ferrari limousine manages to maintain all its high levels of style and lavishness after being stretched out into a limo; something that few other luxury cars can do. Often they loose some of their style and finesse, but not the Ferrari limousine. In fact, here at Limo Hire, we reckon the Ferrari limo hire car looks even better in its stretched limousine format! It looks more stylish, more sleek, more lavish and more extravagant - and just as powerful as ever! This is truly a once-in-a-lifetime ride and we're sure you'll have never seen anything like it before, so call our limousine hire hotline now for your totally free Ferrari limo hire quote. Even though its a unique vehicle, and a stretched limo version of a rather illustrious sports car, you'll be surprised at just how great value our cheap Ferrari limo hire prices are! You won't get this anywhere else, so choose Limo Hire for all of your Ferrari limo hire needs.
Fiberoptics
Stylist seats
2 TV screens
MP3 Hookup / USB charning
Feel free to check out the interior videos of the Ferrari Limo. This video should give you an idea of how the car will feel on the inside.
Ferrari Limousine Hire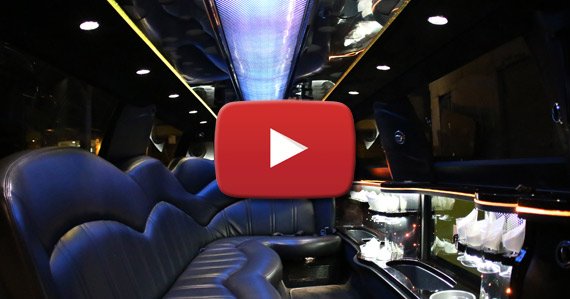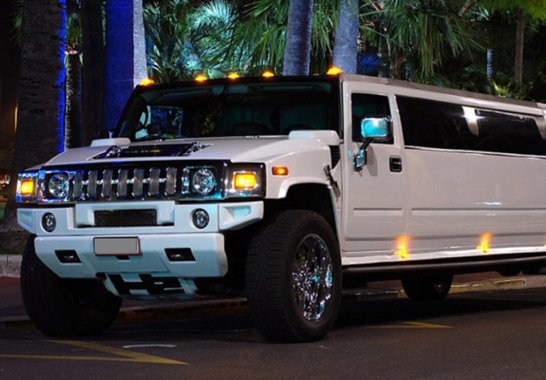 QUOTE FERRARI LIMO
---
LIMOUSINE, HUMMERS, PARTY BUS, ROLLS ROYCE PHANTOM, BENTLEY, WEDDING CARS - Get the best price with Limo Hire.
People Also Browsed These
---